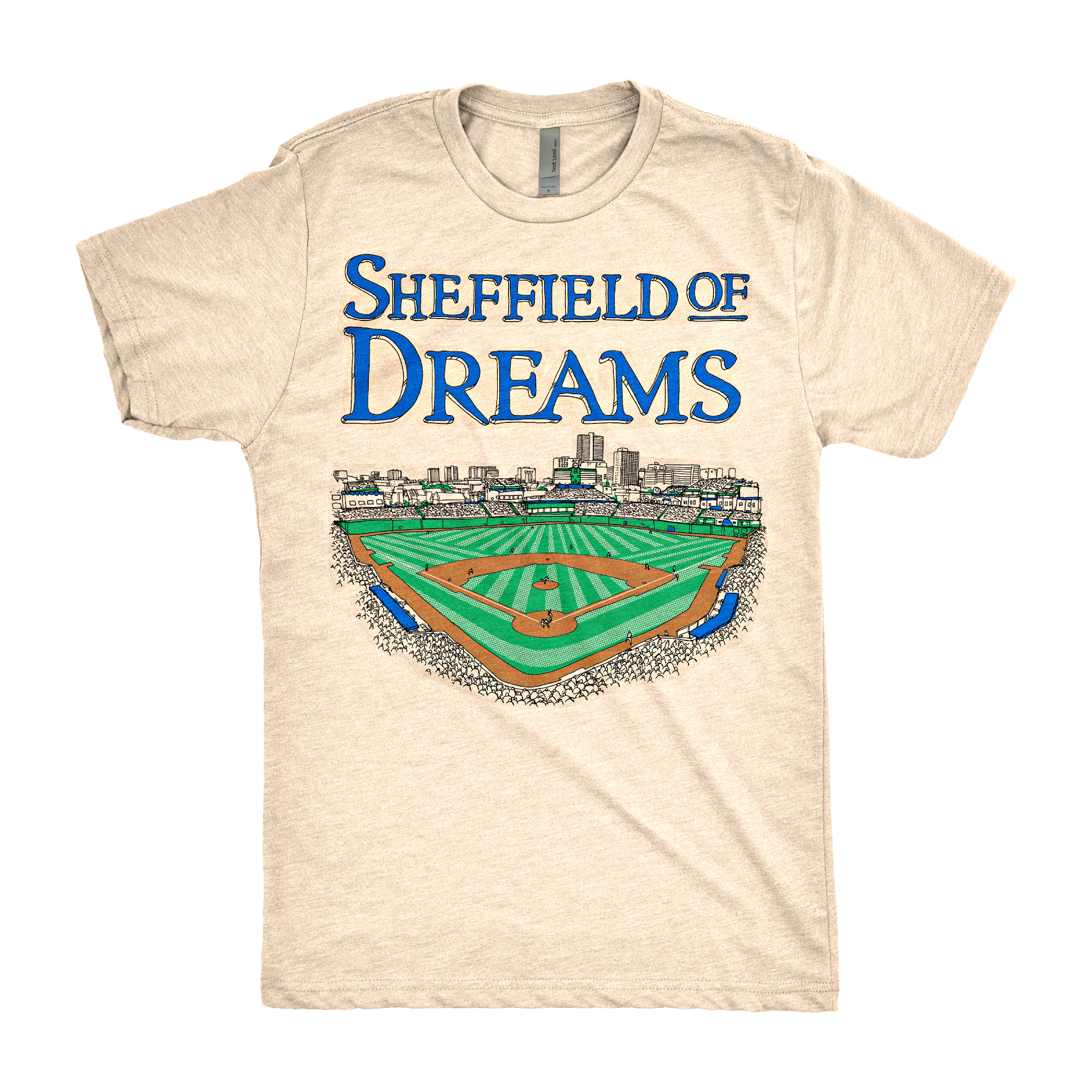 Sheffield of Dreams Shirt
THE STORY
This year has been tough for a variety of reasons. We certainly welcome the much needed distraction of the return of America's favorite pastime. However, because we still can't watch from the Friendly Confines, we thought we'd bring back this oldie but goodie.
They'll come to Chicago for reasons they can't even fathom. They'll turn onto Sheffield, not knowing for sure why they're doing it. They'll arrive at the turnstiles, as innocent as children, longing for the past.

This product and its graphic design is not endorsed or licensed in any way by any team, or organization.