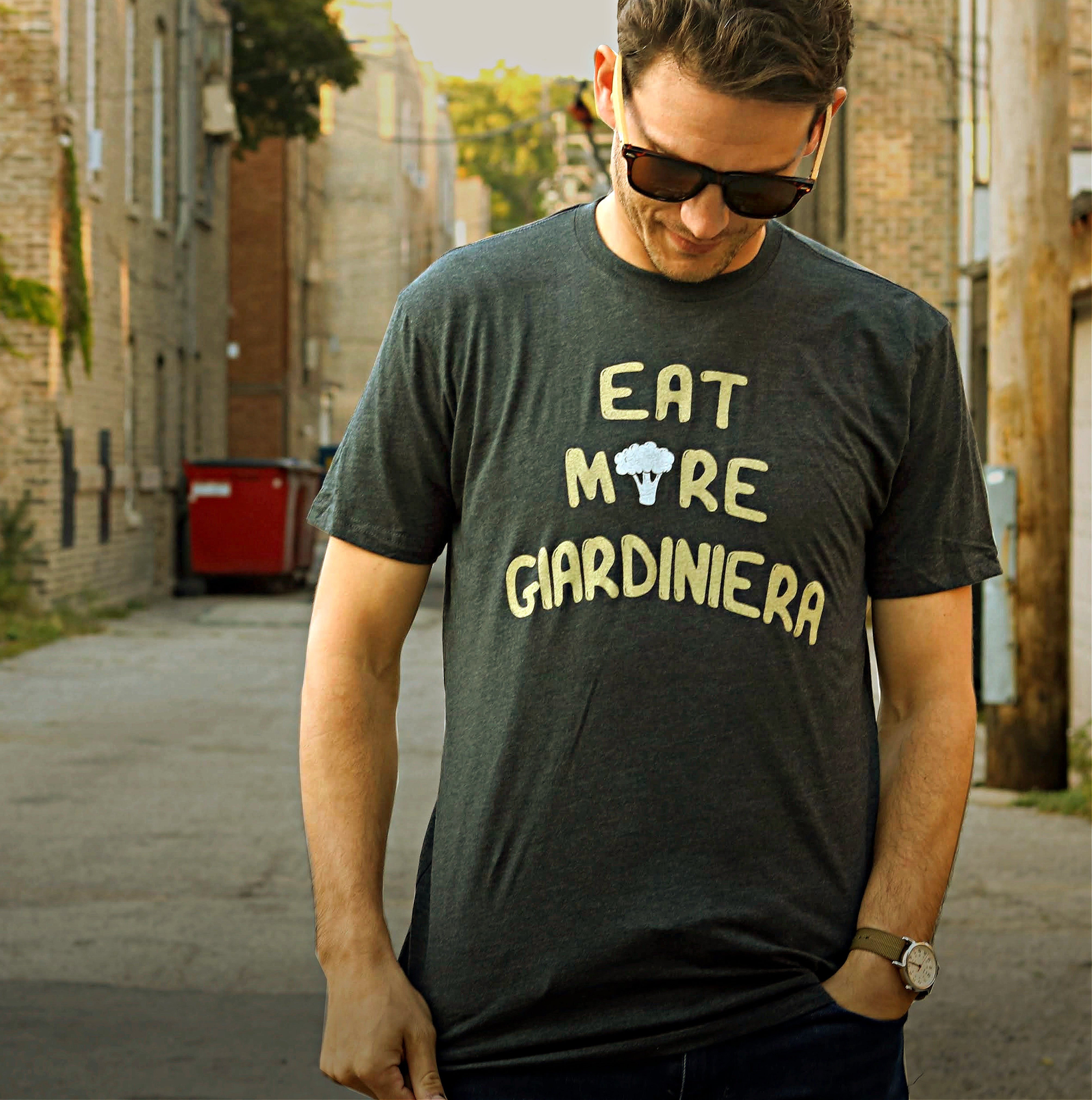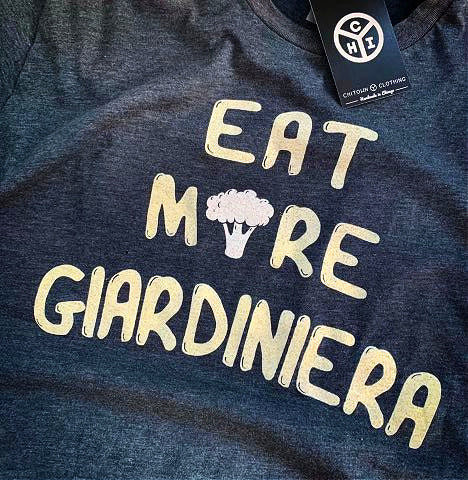 60% COTTON, 40% POLYESTER
SUPER SOFT RINGSPUN FABRIC
UNISEX FIT. PRESHRUNK. HEATHER STYLE.
DESIGNED AND HAND-PRINTED IN CHICAGO
THE STORY
Brought over by Italian immigrants, not many other foods are more Chicago than 'jar-dih-nair.' It combines an addictive mix of salty, spicy, vinegar and heaven. Though it most often dons Italian Beef sandwiches, this glorious garnish is great on brats, pizza, pasta...heck, I'd smother it on my cereal. The Tribune has even done an extremely comprehensive article on the history of the condiment.
Share