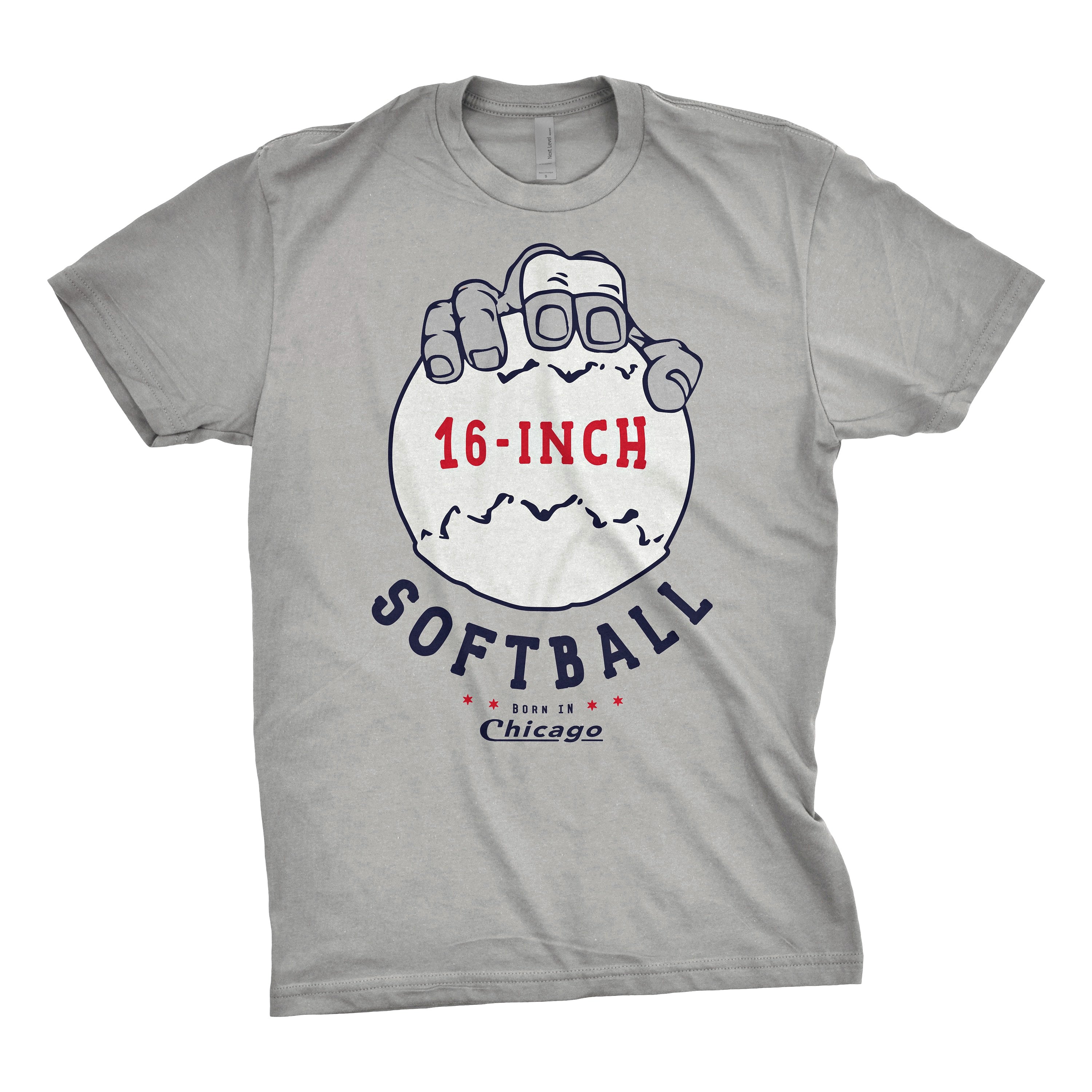 SUPER SOFT RINGSPUN FABRIC
UNISEX FIT. PRESHRUNK. HEATHER STYLE.
DESIGNED AND HAND-PRINTED IN CHICAGO
THE STORY
16-inch softball's roots in Chicago are older than Old Style. Also called clincher, cabbageball, blooperball or Chicago ball, this sport goes all the way back to the 19th century. The earliest known game was played at the Farragut Boat Club on the south side of Chicago on Thanksgiving Day in 1887
where the ball was
 a wrapped up boxing glove and the bat was a broom
. 
One advantage of the 16-inch ball was that it allowed everyone to play barehanded as 
gloves were a rare luxury as the Great Depression
 hit Chicago particularly hard.
Since then it has been a staple of summer sports throughout the city for generations. Also since then, orthopedic doctors have had a lucrative business here, as jamming, breaking and/or dislocating a finger (or three) is as common to the game as traffic is to the Dan Ryan. 
Share