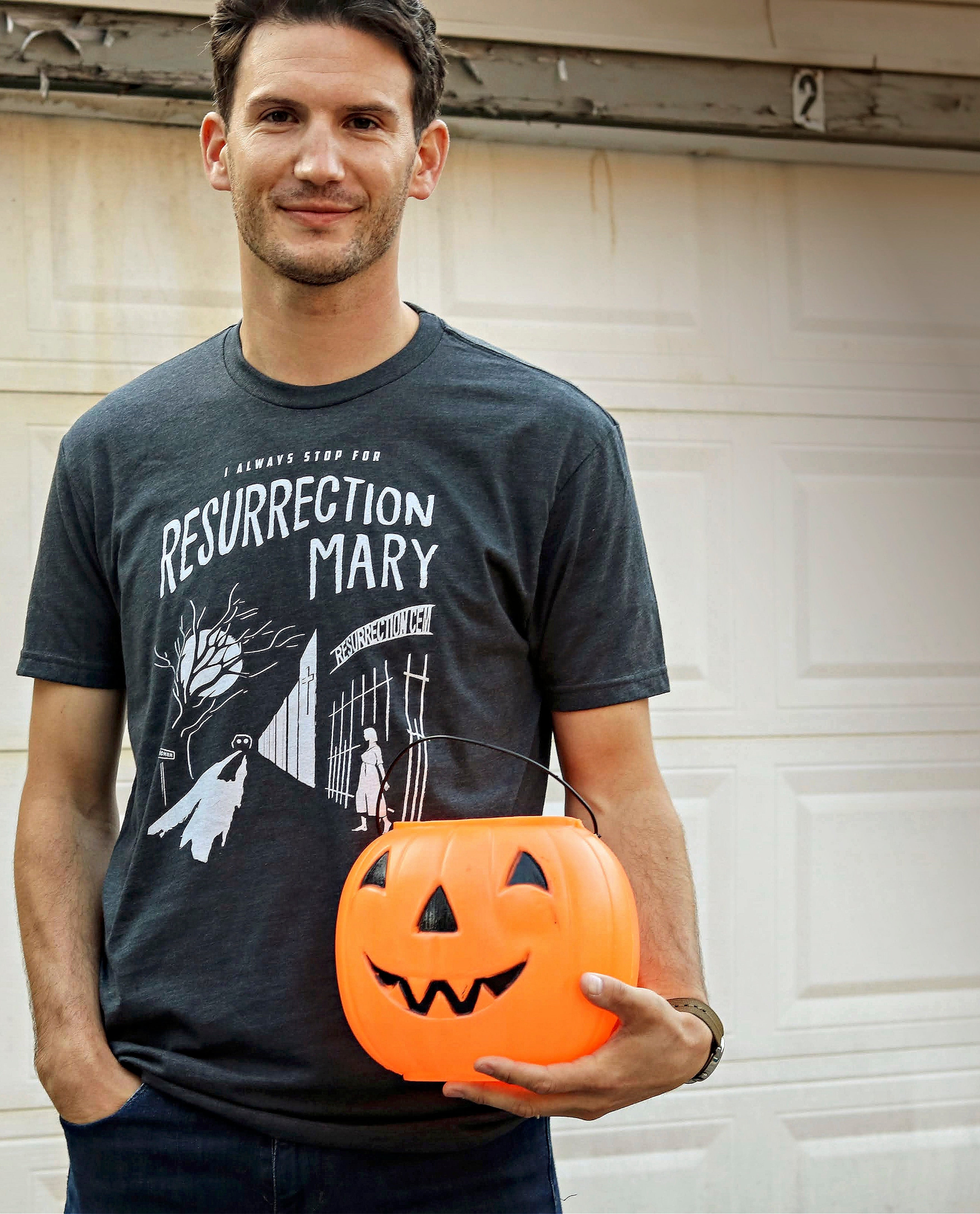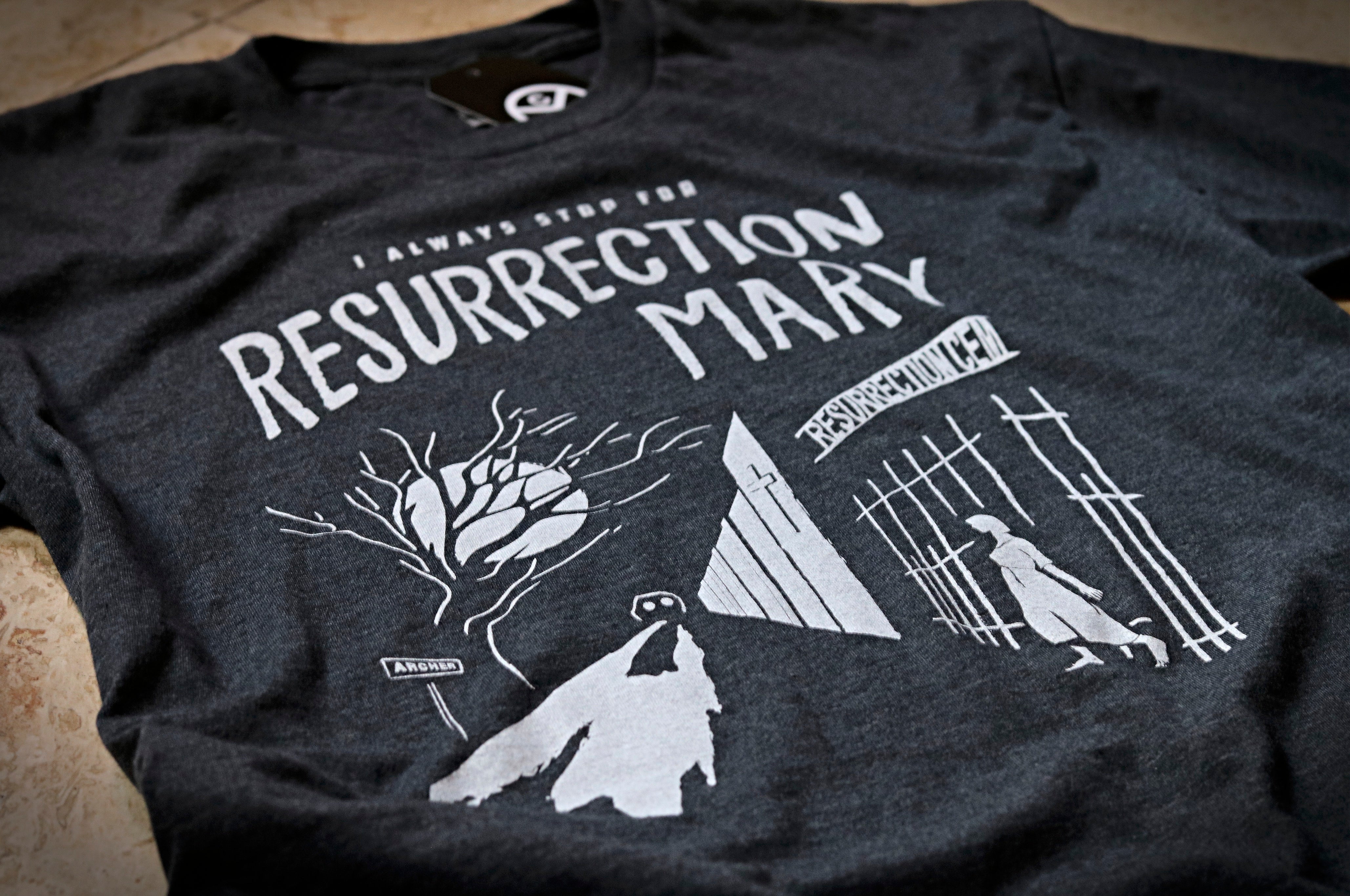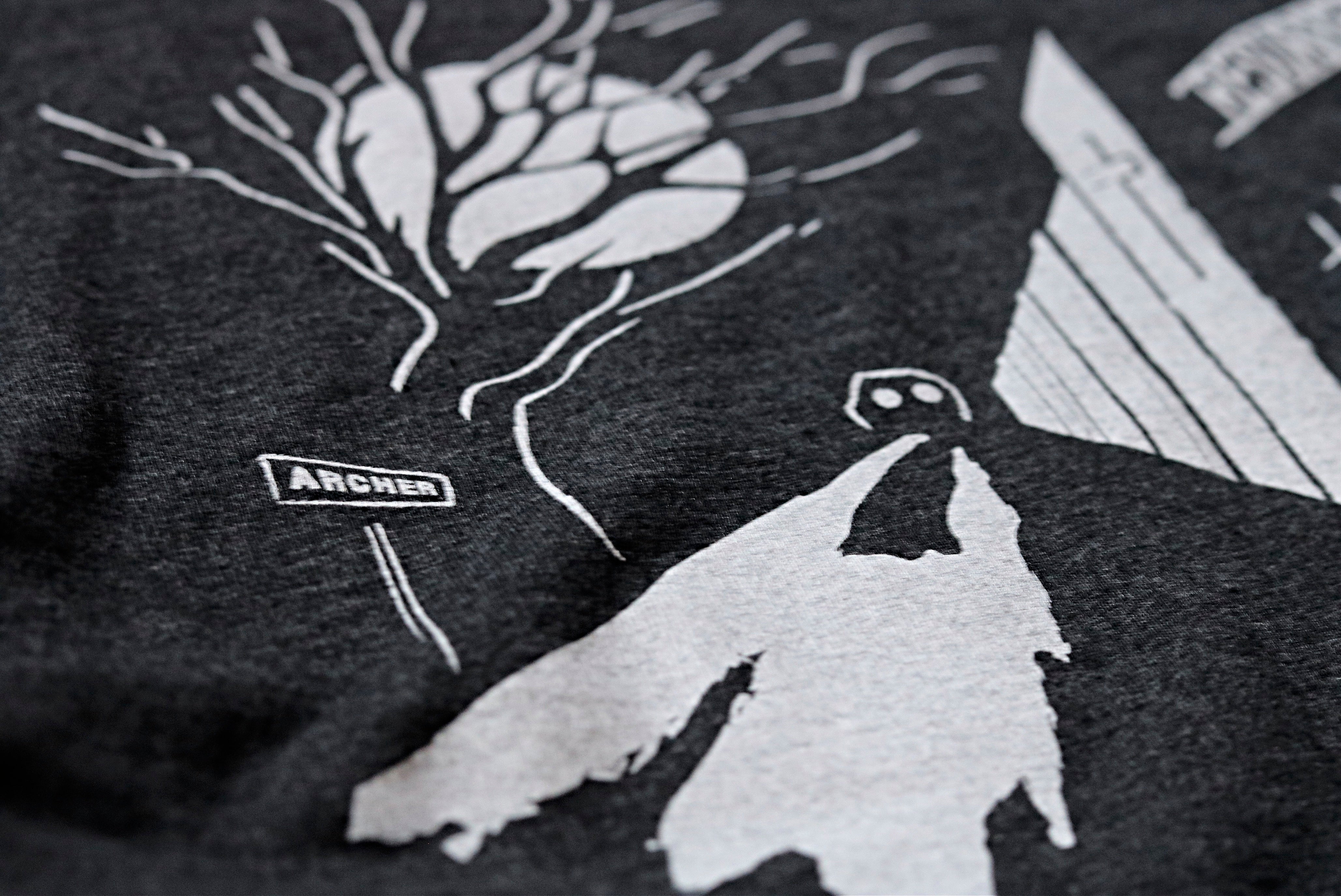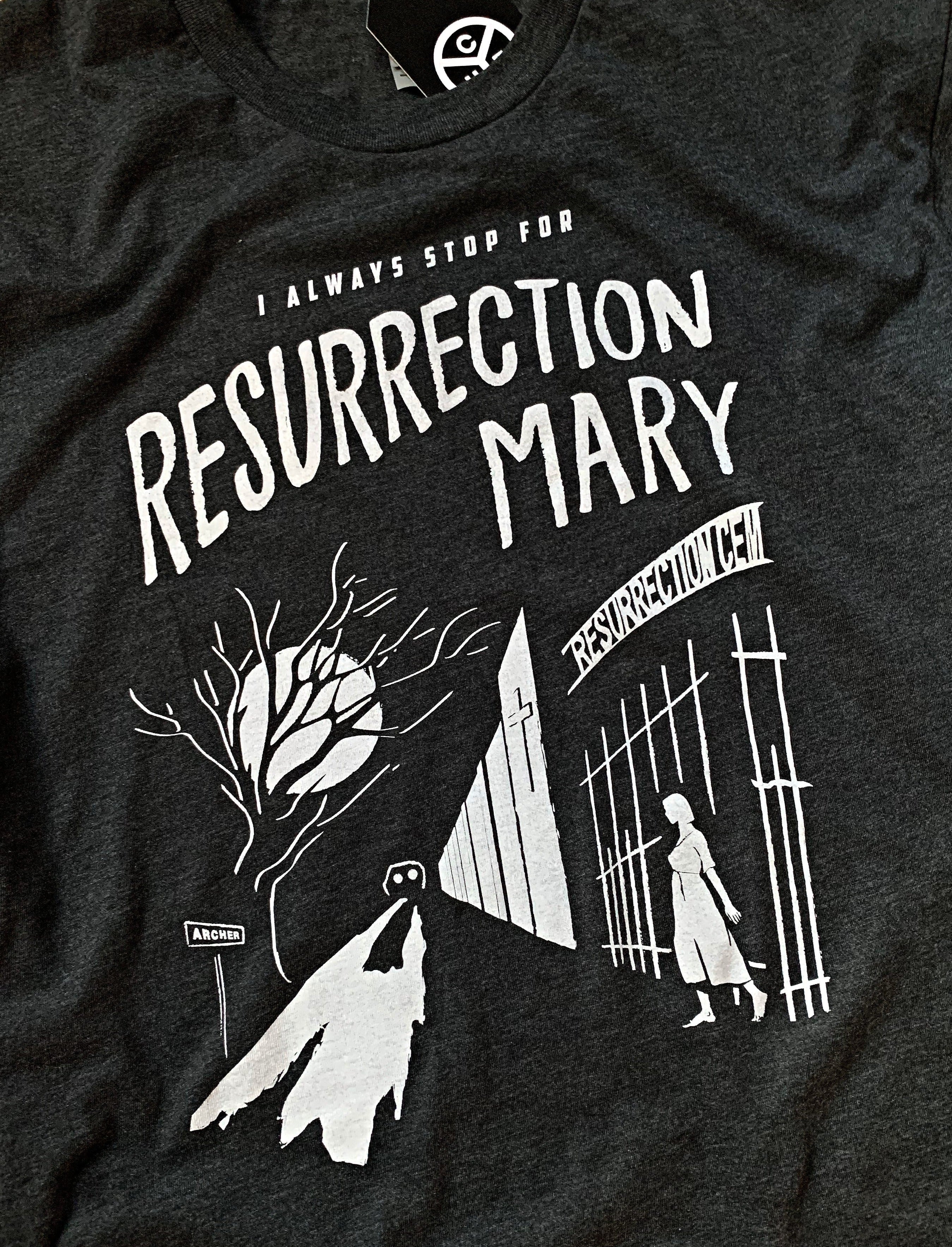 60% COTTON, 40% POLYESTER
SUPER SOFT RINGSPUN FABRIC
UNISEX FIT. PRESHRUNK. HEATHER STYLE.
DESIGNED AND HAND-PRINTED IN CHICAGO
THE STORY
Resurrection Mary is, by far, the most famous and well-documented ghost in Chicago. Since the '30s, there have been hundreds of sightings recalling a young woman in a white formal party dress asking for a ride. When the driver nears the Resurrection Cemetery, the young woman asks to be let out, whereupon she disappears at the cemetery gate.

The true story began with a young woman named Mary who was out dancing at the Oh Henry Ballroom (later the Willowbrook Ballroom which mysteriously burned down in 2016). She got into a spat with a man, quickly left the hall and was struck and killed by a car. Mary's parents dressed her in a white gown and dancing shoes and buried her in Resurrection Cemetery.

Resurrection Mary's legend began in 1939, when a man named Jerry Palus met a beautiful young blonde woman in a white dress, who was cold to the touch, at the Oh Henry Ballroom. After dancing together all night, Jerry tracked down the girl's address and stopped by the next day to ask her on a date. Her mom answered the door and revealed that the girl he was looking for had died five years previously. 

Since then, hundreds of people have reported seeing Mary around the dance hall or hailing a ride on Archer Ave., back to her place of rest at Resurrection Cemetery.
Share